Safely Getting Assessed During the Pandemic
Posted on April 29th, 2021 by Don Kunkel
The COVID-19 pandemic shook the world to the core. It changed the way we interact with our families, friends, and co-workers. It has changed the way we shop, exercise, spend our leisure time, and the way we work. Despite this, life goes on. While the pandemic may have changed the way we operate, the AssessMed team is still here to provide you with safe, professional assessments.
We Are Working S.A.F.E.R
We have developed a S.A.F.E.R protocol to keep everyone protected. Here are a few of the ways that we have altered our operations to ensure we are looking out for everyone's wellbeing:
S: SCREENING of all Assessors, Examinees, and staff to ensure safety for all 
Prior to your appointment, the AssessMed team will complete a primary telephone screening, and upon arrival at one of our corporate locations, examinees will be tested in an isolated area of the office through secondary screening protocols and touchless temperature screening.
A: ADJUSTING our office to allow for social distancing 
Physical distancing is a crucial component in our fight to flatten the curve and decrease the spread of COVID-19. To encourage this, we've extended our operating hours and have staggered appointment times to enable social distancing, adequate time to screen incoming individuals, and for deep cleaning common areas, assessment rooms, and equipment. Our waiting rooms have been equipped with 2m physical distancing signage and markers to help everyone easily identify safe distances.
F: FOCUSED efforts on enhanced cleaning and disinfecting protocols 
While we always ensured a clean environment for individuals being assessed, we've further increased our cleaning and disinfecting protocols. We've installed Plexiglas screen guards in reception and interview rooms, and our staff ensure that all high touch surfaces are sanitized between appointments and throughout the day.
E: EFFECTIVE usage of PPE 
We require that everyone sanitize their hands while at our facility, and that they wear Personal Protective Equipment including masks, gloves, and shoe covers prior to entering our facility. Within our offices AssessMed has displayed educational and instructional posters on how to properly apply and wear PPE. Our clinicians are required to wear and change gloves for and between each assessment, while our Assessors are also provided with face shields for physical exams.
R: REACHING the best possible outcomes 
As this pandemic wages on – albeit now with a light in view at the end of a long tunnel – we here at AssessMed continue to align ourselves with evolving recommendations being made by credible health authorities such as the WHO, CDC, Canada Public Health Agency, Provincial Public Health Authorities, and Regulatory Colleges.
Additional Measures to Ensure Your Safety and Comfort
In addition to our S.A.F.E.R protocol, we also offer virtual assessments when appropriate. While it is often more beneficial to conduct an assessment in person, we can make accommodations where possible to complete various types of assessments like those specifically involving mental health.
As we are in the healthcare industry, many of our staff and administrators are fortunate to be vaccinated and are following our S.A.F.E.R protocols and health expert advice to keep you safe while being assessed.
Our AssessMed team received great feedback from our Examinees in 2020 after restrictions were eased and we were able to resume modified operations, and we continue to hear about the peace of mind that our enhanced safety  protocols bring.
To learn more about our S.A.F.E.R protocols and how AssessMed is safely providing assessments during the pandemic, please view our COVID-19 Safety Protocols here.
_____________________________________________________________________________________
Since 1991, AssessMed has assisted organizations by providing objective IME services across Canada. Contact us today to learn more about our suite of CARF-accredited offerings.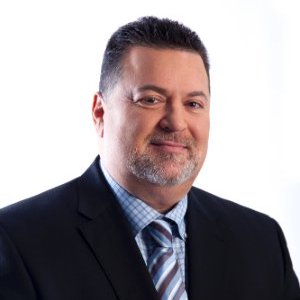 Latest posts by Don Kunkel
(see all)