Dr. Ed Hanada, Physician
Dr. Ed Hanada
Physician
Dr. Ed Hanada is a duly licensed physician who practices Physical Medicine and Rehabilitation in Atlantic Canada (Halifax, Nova Scotia) and Ontario. Dr. Hanada graduated from the University of British Columbia in 1996, followed by residency training at Dalhousie University in 2001. Dr. Hanada then went on to complete a fellowship in sports, spine, and musculoskeletal rehabilitation at the Rehabilitation Institute of Chicago/Northwestern University in 2002, the #1 ranked rehabilitation hospital in the United States for over 22 consecutive years by the U.S. News and World Report.
Join AssessMed As An Assessor Today!
Assessor Backgrounds & Experience
Dr. Hanada assesses, diagnoses, and treats various musculoskeletal conditions such as osteoarthritis, spinal injuries, and soft tissue pain conditions. In addition to evaluating patients, Dr. Hanada has taught and mentored residents, medical students, allied health professionals, engineering students, and computer science students. Dr. Hanada is a former Associate Professor in the Faculty of Medicine at the University of Toronto and at Dalhousie University. At Sunnybrook Health Centre, Dr. Hanada was responsible for overseeing the rehabilitation of patients with physical trauma from acute care to the tertiary rehabilitation centre at St. John's Rehabilitation Hospital through to outpatient rehabilitation.
For nine years he was the medical director of the Musculoskeletal Rehabilitation program at the Nova Scotia Health Authority formerly known as the Capital District Health Authority. In this position, he assisted in maintaining the centre of excellence for musculoskeletal and amputee rehabilitation in the areas of clinical care, education, and research.
In Clinical practice, a large number of Dr. Hanada's referrals have been related to musculoskeletal injuries, but also:
Back pain
Amputations
Post fractures
Neck pain
Shoulder pain
Knee pain
Disease States encountered in practice include:
Back pain
Carpal tunnel syndrome
Repetitive strain injuries such as tennis elbow
Osteoarthritis of the hip and knees
Rotator cuff injuries
Independently, Dr. Hanada performs medicolegal assessments for both defence and plaintiff counsel through AssessMed, as well as Accident Benefits Assessments (Ontario), Section B Assessments (Nova Scotia and New Brunswick), and Employer and Long Term Disability (LTD) assessments.
Contact us Regarding Assessors Availability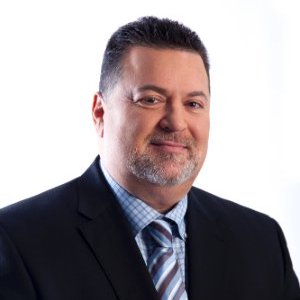 Latest posts by Don Kunkel
(see all)