Dr. Bob Karabatsos, Orthopaedic Surgeon
Dr. Bob Karabatsos
Orthopaedic Surgeon
Dr. Karabatsos is a duly qualified medical practitioner licensed to practice Orthopaedic Surgery in the Provinces of Ontario, and Nova Scotia, Canada.
Join AssessMed As An Assessor Today!
Assessor Backgrounds & Experience
Dr. Karabatsos completed a Bachelor of Science degree at Queen's University, Kingston in 1989-1992. He subsequently graduated from the University of Toronto's Medical School in 1996. Following Medical School, Dr. Karabatsos completed a 6-year training program in Orthopaedic Surgery at the University of Toronto. He then went on to complete a 1-year fellowship in Orthopaedic Surgery focusing on lower extremity reconstruction, and general Orthopaedic Surgery including spine, pediatric, and adult trauma.
In 2002, Dr. Karabatsos was awarded the MacLean-Mueller Prize by The Canadian Journal of Surgery for the most outstanding resident research paper.
Dr. Karabatsos maintains a full-time clinical practice in Orthopaedic Surgery and is currently practicing Orthopaedic Surgery at William Osler Health Centre, Brampton Memorial Hospital Campus. His area of surgical expertise is in the management of degenerative and traumatic musculoskeletal injuries:
Karabatsos is a fellow of The Royal College of Physicians and Surgeons of Canada with a Specialty Certificate in Orthopaedic Surgery.
In 2011, he was certified through the American Medical Association in the evaluation of permanent impairment as defined by the American Medical Association's Guides to the Evaluation of Permanent Impairment, Fourth Edition.
Karabatsos was also certified in Impairment and Disability Rating through the American Board of Forensic Professionals(certificate no. 1285).
He is a member in good standing with the Canadian Society of Medical Evaluators.
Dr. Karabatsos has held past university appointments including Assistant Professor at Queen's University and Clinical Investigator at the University of Toronto. Dr. Karabatsos has co-authored publications in various journals including the Journal of Clinical Orthopaedics and Related Research, The Canadian Journal of Surgery, and the University of Toronto Medical Journal.
Dr. Karabatsos has performed thousands of third-party Independent Assessments in the area of Orthopaedics, providing opinions related to Catastrophic Impairments for various sources including defence and plaintiff bar, long term disability insurers, auto insurers, CMPA, and other agencies as requested.  He routinely provides impartial opinions for both plaintiff and defence counsel. When called upon, he has testified on numerous occasions at trial and at arbitrations for both plaintiff and defence bars. Dr. Karabatsos has been recognized by the courts in numerous jurisdictions in Canada as an expert witness in his medical field of expertise. He has been qualified by the courts of Ontario as an expert in the field of chronic pain related to traumatic injuries (excluding psychological manifestations of chronic pain).
On a personal level, Dr. Karabatsos enjoys spending time with his family, traveling and is an avid, although not an overly successful golfer.
Dr. Karabatsos is currently performing assessments throughout Ontario and Halifax. Please contact AssessMed for his full CV, sample reports, or for details regarding his availability.
Contact us Regarding Assessors Availability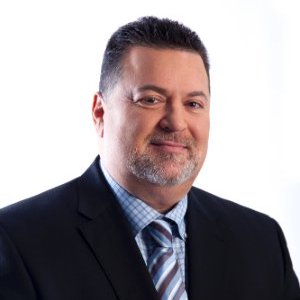 Latest posts by Don Kunkel
(see all)