Dr. Brian Kirsh, Psychiatrist
Dr. Brian Kirsh
PSYCHIATRIST
Dr. Brian Kirsh is a member of the Canadian Society of Medical Evaluators and the Medico-legal Society of Toronto. Since 1998, he has been actively involved in medical-legal evaluations for the plaintiff and defence as well as independent assessments for the insurance industry. Dr. Brian Kirsh is a certified catastrophic assessor and has been an expert witness for both the plaintiff and defence.
Join AssessMed As An Assessor Today!
Assessor Backgrounds & Experience
Dr. Brian Kirsh received his Medical Degree from the University of Toronto in 1979 and Certificate from the College of Family Practice in 1981. His career in pain medicine began early in his family practice and in 1991, he joined the Physical Medicine Centre in Thornhill, Ontario where he counselled patients on pain management until 1994. He then entered the Psychiatry Residency at the University of Toronto with Pain and Psychosomatic Medicine as his subspecialty interest. Dr. Brian Kirsh graduated in June 1998 and is a member of the Royal College of Physicians and Surgeons of Canada and the College of Physicians and Surgeons of Ontario.
From 1998 until 2010, Dr. Brian Kirsh was the Medical Director of the Chronic Pain Management Unit, Chief of the Chronic Pain Service and Assistant Professor in the Department of Psychiatry at Hamilton Health Sciences. The CPMU is an interdisciplinary, cognitive-behavioural pain program consisting of both in-patient and outpatient programs. His clinical practice has consisted almost entirely of working with patients in chronic pain. He was also actively involved in teaching psychiatry to medical students at McMaster University and currently, teaches medical students and residents at the University Health Network.
Over the years, Dr. Brian Kirsh has given numerous lectures that focused primarily on the interface of pain and mental health as well as pain and opioid addiction.
Currently, his practice specializes in Pain Medicine and Psychiatry. Dr. Brian Kirsh has Clinical Assistant status in the Department of Psychiatry at University Health Network and is a consultant in the Comprehensive Integrated Pain Program at Toronto Rehabilitation Institute.
Contact us Regarding Assessors Availability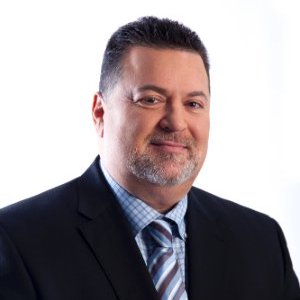 Latest posts by Don Kunkel
(see all)