Assessor Spotlight: Dr. David Flaschner, Physiatrist
Posted on April 26th, 2019 by Don Kunkel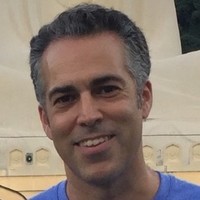 AssessMed's ongoing Assessor Spotlight Series serves to highlight some of the experienced medical professionals we have working with our Canada-wide teams. We take pride in the care with which we choose our assessors, ensuring they are well credentialed, have current clinical experience, and are in good standing with the respective regulatory bodies. All of our assessors are committed to offering high quality, unbiased, and evidence-based medical reports that reflect our professional values.
Dr. Flaschner's Experience
Dr. Flaschner is a duly qualified fellow of the Royal College of Physicians & Surgeons of Canada in the specialty of Physical Medicine and Rehabilitation with additional accreditation with the Canadian Society of Clinical Neurophysiologists in Electromyography.
Dr. Flaschner is currently Medical Director of the Aspen Physical Medicine and Rehabilitation, EMG, and Multidisciplinary Pain Clinic. He obtained provincial accreditation in Alberta for the designation of an Interdisciplinary Chronic Pain clinic. He is currently practicing in Calgary in a Chronic Pain and general Physiatry setting, and holds sub-specialty accreditation through the Canadian Society of Clinical Neurophysiologists for the administration and interpretation of EMG and nerve conduction studies.
Dr. Flaschner holds an academic position as Clinical Lecturer with the Department of Neurosciences in the Division of Physical Medicine and Rehabilitation at the University of Calgary and is active as an educator for undergraduate and postgraduate trainees in primary care medicine and Physiatry.
Dr. Flaschner is a duly qualified Physiatrist with over 20 years of clinical practice. Dr. Flaschner has subspecialty interest in chronic pain, musculoskeletal and neuromuscular medicine. His current professional practise includes:
Chronic pain assessment and management
Musculoskeletal and sports medicine
Neuromuscular disorders
Fully accredited electrodiagnostic EMG laboratory
Traumatic brain injury
Spinal cord injury
Prosthetics & orthotics
Stroke rehabilitation
Pediatric rehabilitation
Dr. Flaschner has been qualified as an expert witness in the Supreme Court of British Columbia and the Court of Queen's Bench in Alberta.
He has over 10 years of experience providing Independent Medical Assessments for insurers, employers, and legal counsel.
Dr. Flaschner is currently performing assessments in Vancouver and Alberta. Please contact AssessMed for his full CV, sample reports, or for details regarding his availability.
---
Since 1991, AssessMed has assisted organizations by providing objective IME services across Canada. Contact us today to learn about our suite of CARF-accredited offerings.
Stay tuned to our blog for the next installment in our Assessor Spotlight series!
More from AssessMed: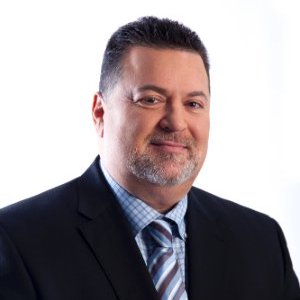 Latest posts by Don Kunkel
(see all)