The Benefits of Partnering with AssessMed
Posted on October 5th, 2021 by Don Kunkel
Independent Medical Evaluations (IMEs) require the unbiased expertise of physicians and medical specialists. Partnering with AssessMed is a great option for those doctors who are interested in adding IMEs to their wheelhouse. Doctors who partner with AssessMed join a highly qualified group of assessors who enjoy the benefits of an added income stream without the overhead of an office or administrative team. Our assessors conduct objective, unbiased third-party medical examinations and give examinees a trustworthy second opinion about their condition and diagnosis.
An Unbiased Second Opinion
Doctors who take part in the IME process are known as assessors, and they work in partnership with organizations like AssessMed to ensure that an examinee receives the proper diagnosis and treatment plan, and when applicable, the medical leave or insurance coverage needed to live their best life possible.
AssessMed works with legal professionals, insurance and benefits providers, other organizations, and employers who represent or work with people who require IME's. In our evidence-based assessments, the medical facts always take precedent and examinee outcomes are always top of mind.
As a valuable partner to doctors who are interested in sharing their expertise, we have fostered strong partnerships with medical professionals across many specialties, offering them a venue to practice their expertise and better help those who require IMEs.
The Benefits of Being an IME Assessor
In addition to having a professional and mediated venue in which to practice, doctors who partner with AssessMed are also able to share their knowledge and experience with the medical community and beyond. Other benefits include:
Supplemental income in addition to OHIP.
An office space with no additional staffing or administration overhead.
Complimentary marketing —we send circulars, blogs, newsletters, and more at no cost to our assessors.
A steady source of work for doctors interested in being involved in the IME process as an assessor. With AssessMed, we take care of connecting assessors with people who need IMEs using a process that is simple and effective.
All the administrative details for our assessors are taken care of, including scheduling appointment times.
Of course, the most important benefit is knowing that you're making a difference! We help our assessors expand their reach to help more people in need of IMEs.
What's it Like to Partner with AssessMed?
AssessMed facilitates the connection between assessors and people who require independent medical evaluations. These may be insurance companies, lawyers, employers, government officials, and even other doctors looking for a professional second opinion.
Doctors who partner with AssessMed and become assessors are in good company. All of our assessors are highly qualified and well-respected in their fields, and enjoy offering their professional expertise to those in need.
Contact us to learn more about the benefits of forming a partnership with AssessMed.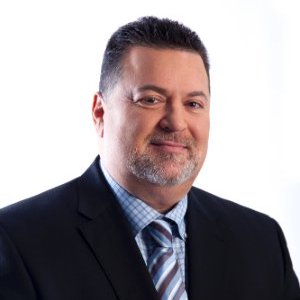 Latest posts by Don Kunkel
(see all)