Simone Szarkiewicz, Occupational Therapist, Life Care Planner, & Functional Capacity Evaluator
Simone Szarkiewicz
Occupational Therapist, Life Care Planner, & Functional Capacity Evaluator
Simone Szarkiewicz is a duly qualified and registered occupational therapist in good standing with the College of Occupational Therapists of British Columbia. She began practicing in Vancouver in 2013. She is a current member of the Canadian Association of Occupational Therapists.
Join AssessMed As An Assessor Today!
Assessor Backgrounds & Experience
She has 12 years of combined experience working as a registered occupational therapist and occupational therapy assistant.
Simone has extensive experience in areas including case management, acute care hospitals, program development, community-based in-home assessments, assessment of attendant care needs and function, worksite assessments, physical demands analyses, ergonomic assessments, return to work planning, physical and cognitive rehabilitation for return to activities of daily living. She has treated and assisted individuals with a variety of neurological conditions, orthopedic, chronic pain, and psychosocial impairments. She has worked for ICBC, WSBC, Plaintiff and Defence counsel.  She has worked extensively in the community within clients' homes within Australia (NSW) and Canada (BC). She regularly attends professional development courses and conferences.
Currently, Simone works with individuals who have sustained non-catastrophic and catastrophic impairments secondary to a motor vehicle accident, and with individuals having sustained an impairment and/or disability secondary to illness or other injuries. Her current practice focuses on the cost of future care analysis and functional capacity evaluation, rehabilitation, return to work planning, and case management. Simone has provided expert testimony in the Supreme Court of BC on several occasions. She specializes in catastrophic injuries and complex life care plans to include severe brain injury and amputees. She was the life care planner for the recent Uy v Dhillon 2020 BCSC case in which the injured plaintiff received the largest personal injury award in the history of the province.
Simone moved to Vancouver in 2013 and now officially calls North Vancouver home. Outside of work you will find her doing all the typical North Shore activities (mountains, mountains, mountains) and spending time with her husband and her 1.5-year-old very active daughter.
Contact us Regarding Assessors Availability
Assessors Education
Simone completed her studies in the school of Humanities and Social Science at the University of Newcastle, Australia in 2002 and graduated with a Bachelor of Social Science in 2005. She commenced her studies in the school of Science and Health at the University of Western Sydney, Australia (now the Western Sydney University) in 2009 and graduated in 2012 with a Bachelor of Applied Science (Occupational Therapy). In addition, she holds Advanced certification through Roy Matheson Mastery Series: Advanced Cost of Future Care/Life Care Planner (CFC/LCP-Advanced). She has completed the Roy Matheson Functional Capacity Evaluation Certification in person and evaluation components.  In addition, she has completed the Cognitive Functional Capacity Evaluation professional education program through Roy Matheson and Associates.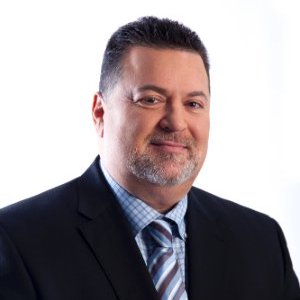 Latest posts by Don Kunkel
(see all)