How Communication and Relationship Building Improve Workplace Health
Posted on January 15th, 2015 by Don Kunkel
Healthy and productive workplaces are vital to our thriving society and economic growth.  An organization's culture and atmosphere play an important role when it comes to sustaining workplace health.
As such, it's incumbent upon everyone to support open communication and develop strong interpersonal relationships.
Open Discussions Reduce Mental Health Stigma
Mental health issues aren't a laughing matter. Each year, a fifth of Canadians experience a mental health problem or illness. Lost workdays and disability claims linked to mental illnesses cost the economy $51 billion each year, according to a study by the Mental Health Commission of Canada.
Absenteeism and unproductive days result in higher turnover rates and can lead to increasing risk factors for individuals involved.
However, open communication and relationship building can go a long way in easing workplace stress and create a culture of information sharing and growth.
Employers who support a healthy work-life balance, fostering positive employee relations and open door policies, show that they care about the psychological well-being of employees. This reduces the potential negative outcomes of lost time and stress leave, promoting workplace health.
Regular Communication Lowers Stress
Stress can be helpful. It can boost adrenaline to power us through a tight deadline and provide motivation to rise to a difficult challenge or achieve a specific goal. However, it's important to ensure the outcomes remain positive by effectively communicating with coworkers and colleagues.
Regular communication clears up confusion, ensures information is shared, and positively impacts outcomes. Consider what happens when employees make assumptions about a project. Inevitably, it will stifle the project's progress because everyone is not on the same page, potentially causing unwarranted and unproductive stress.
By encouraging employees to frequently ask questions, voice concerns, and collaborate, workplace stress is reduced and high-performing teams emerge.
Relationship Building Reduces the Risk of Physical Injury
It's no secret that some jobs are more dangerous than others. As an example, almost 3% of construction workers suffered a serious injury in 2008, according to a survey by Employment and Social Development Canada.
We can lower the risk of physical injuries through on-going dialogue and relationship building at work by encouraging employees to express their concerns; identify health and safety hazards and problem solve.
Communication and relationship building go a long way in promoting workplace health. And a healthy workplace is in everybody's best interest.
AssessMed, as an organization, diligently promotes and practices all of the key initiatives noted in this blog post in an effort to lead by example and continue to make employee satisfaction a high priority on a daily basis.
>>Regardless of the complexity of the issues, AssessMed's team assists organizations by objectively assessing individuals' abilities to work. Contact us today to learn more about our suite of independent medical evaluation (IME) services.
More from AssessMed: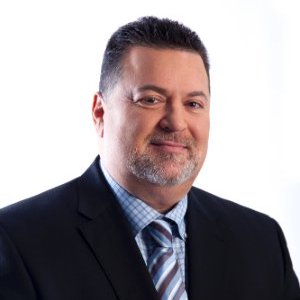 Latest posts by Don Kunkel
(see all)