Five Common Questions about Vocational and Labour Market Re-Entry Assessments
Posted on July 30th, 2015 by Don Kunkel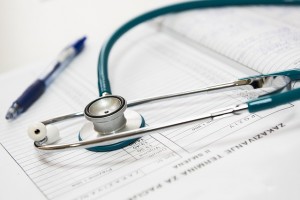 The entity that requests a vocational or labour market re-entry assessment, as well as the examinee, typically asks many questions. Before beginning one of these related exams, both parties should have clear answers to common inquiries.
Here are the answers to five frequent questions about vocational and labour market re-entry assessments:
What Is the Purpose of Each Assessment?
Vocational assessments aim to identify an examinee's work-related abilities with the ultimate goal of determining employment options. An objective, certified professional will perform the exam when an individual struggles to begin or maintain a job, as injury or severe illness is hampering their ability to complete essential tasks.
Labour market re-entry assessments are conducted to verify if an examinee is capable of re-entering the workforce after leaving due to injury or illness. They also identify the level of assistance the individual may need to return to gainful employment. When required, a detailed re-entry plan may be created.
What Can Be Expected During a Vocational Assessment?
On a case-by-case basis, the examinee may be tested for:
Learning style
Transferable skills
Personality, especially if he or she suffers from cognitive or emotional impairments
The individual's education level and occupational history may also have to be provided by the referral source.
The ascertained information is used to create a report that analyzes the examinee's qualifications. It could potentially include employment options and additional barriers he or she may face in the workplace.
As with any Independent Medical Examination (IME) service, the person served has the right to be treated with dignity and respect. Examinees will also have opportunities to eat snacks and take breaks to make the process more comfortable.
What Can Be Expected During a Labour Market Re-Entry Assessment?
An objective professional will consult the examinee to evaluate his or her skills and ensure a return to the workforce is possible.
Depending on the level of assistance needed, the assessor may compile and evaluate the following information to form a re-entry strategy:
Employment statistics, focusing on the individual's geographic area
An employability outlook of the targeted occupations
Salary ranges for these occupations
A description of common and necessary job requirements
A list of employers that may offer relevant opportunities
The strategy's purpose is to help ensure a quick and smooth reintegration into the labour market, minimizing or eliminating the examinee's loss of earnings.
Under What Circumstances Can the Assessments Be Requested?
Vocational and labour market re-entry assessments can be requested when an individual sustains an injury or illness that prevents him or her from completing required workplace duties. They should be sought to help individuals transition into new roles, either within or outside of their most recent place of employment.
How Can the Assessments Be Used Together?
Depending on the case, a vocational assessment can include a labour market survey. The survey is the portion of the re-entry assessment done to compile objective information that guides a return to work, such as job options in the examinee's geographic area.
The labour market survey can decrease the time spent off work by identifying opportunities suited to the individual's altered skill set.
Although these answers address common questions about vocational and labour market re-entry assessments, case-specific inquiries should always be handled by your IME service provider to ensure accuracy and confidentiality.
>> Since 1991, AssessMed has assisted organizations by providing objective Independent Medical Examination (IME) services across Canada. Contact us today to learn about our suite of CARF-accredited offerings.
More from AssessMed: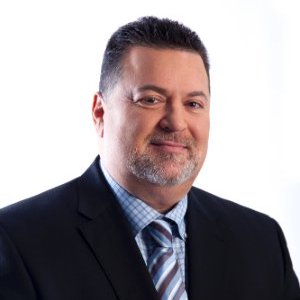 Latest posts by Don Kunkel
(see all)