Dr. Raymond Stein, Internal Medicine, Immunology, and Rheumatology
Dr. Raymond Stein
Internal Medicine, Immunology, and Rheumatology
AssessMed's ongoing Assessor Spotlight series serves to highlight some of the experienced medical professionals we have working with our Canada-wide teams. We take pride in the care with which we choose our assessors, ensuring they are well-credentialed, have current clinical experience, and are in good standing with the respective regulatory bodies. All of our assessors are committed to offering high quality, unbiased, and evidence-based medical reports that reflect our professional values.
Join AssessMed As An Assessor Today!
Assessor Education & Experience
After graduating 'cum laude' from the University of Cape Town, South Africa, Medical School, Dr. Stein completed residency/fellowship training in Internal Medicine, Immunology, and Rheumatology at McMaster Hamilton Health Sciences Centre.
He possesses specialist certifications in Internal Medicine and Clinical Immunology from both the Royal College of Physicians and Surgeons of Canada, and the American Board of Medical Specialties.
After gaining extensive training and experience in the management of autoimmune and rheumatological diseases, Dr. Stein originally worked as a research fellow at McMaster University prior to practicing in Toronto. Over the course of the past several decades, Dr. Stein published several scientific papers delivering many presentations to colleagues in North America and throughout the world. Dr. Stein is on staff in the Department of Medicine, at the UHN which is affiliated with the University of Toronto. For many years, Dr. Stein has been involved in the teaching of medical students, residents, and nursing staff.
Dr. Stein is a highly acclaimed, decorated, reputable physician and a recognized authority on the interaction between trauma and internal medical, particularly rheumatological and musculoskeletal disorders, often called upon to provide an expert opinion.
Dr. Stein is an actively serving member of the Canadian Society of Medical Evaluators as well as of the American Board of Independent Medical Examiners.
Dr. Stein has been a medical consultant to the City of Markham Rotary Club, which has been involved in fundraising sporting events.
Because of his solid academic background and clinical expertise in immunology, Dr. Stein is currently consulting on issues related to the COVID-19 vaccination program.
Despite his busy clinical patient load, Dr. Stein remains ardently dedicated to meeting the growing demands for Independent Internal Medicine/Rheumatological including Medical Legal assessments.
Contact us Regarding Assessors Availability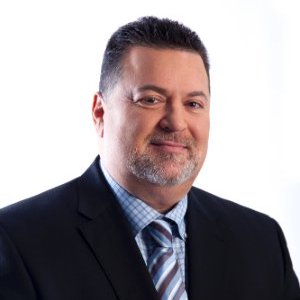 Latest posts by Don Kunkel
(see all)