Dr. Joseph Garber, Clinical and Rehabilitation Psychologist
Dr. Joseph Garber
Clinical and Rehabilitation Psychologist
AssessMed's ongoing Assessor Spotlight series serves to highlight some of the experienced medical professionals we have working with our Canada-wide teams. We take pride in the care with which we choose our assessors, ensuring they are well-credentialed, have current clinical experience, and are in good standing with the respective regulatory bodies. All of our assessors are committed to offering high quality, unbiased, and evidence-based medical reports that reflect our professional values.
Join AssessMed As An Assessor Today!
Assessor Education & Experience
Dr. Joe Garber is a clinical and rehabilitation psychologist with an extensive history of assessing and treating a range of mental health conditions, including major depressive disorders, anxiety-based disorders, posttraumatic stress disorders, thought disorders, personality disorders, brain injuries, and chronic pain concerns.
Dr. Garber is a member in good standing of the College of Psychologists of Ontario.
Dr. Garber has over 30 years of professional experience. He holds a Doctorate in Applied Psychology from the University of Toronto. He obtained his Master's degree in the Department of Counselling Psychology at McGill University and Bachelor of Arts degree in Applied Social Sciences at Concordia University.
Dr. Garber holds a certification in Medico-Legal Expertise from the Canadian Society of Medical Evaluators and the Canadian Academy of Psychologists in Disability Assessment. He has an extensive history of providing trial preparation and trial support services in mental health matters.
He has been a rostered medical/rehabilitation disability catastrophic (DAC) assessor in multiple facilities. He has also been a clinical consultant to St. John's Rehabilitation Hospital, as well as a Trauma Consultant to the North York General Hospital.
Dr. Garber has an active clinical practice wherein he continues to provide assessment, treatment, and consultative services to the general public, insurers, and the legal community. He has been called on as an Independent Examiner as well as a Peer-Mentor by the College of Psychologists of the Province of Ontario.
Dr. Garber continues to provide various workshops and training for the insurance and legal communities. He has written and lectured extensively on the fundamentals of conducting reliable and independent psychological examinations in disability matters.
Dr. Garber conducts all parts of the assessment. He is the one to see the claimant, review the documentation, administer and score the psychological tests, and author the final report in its entirety. His assessments generally take between 5 and 8 hours. They are designed to offer the examinee an opportunity to tell their story. The examination will provide a detailed and explicit review of an individual's circumstances both past and present. Dr. Garber's opinion is driven by objective data and as a result, he relies rather extensively on how a person presents clinically, their accompanying clinical record and the data derived from psychological testing, including symptom validity/performance testing. He often will ask to re-store and re-interpret the test data derived from other assessments with remarkably interesting results.
Contact us Regarding Assessors Availability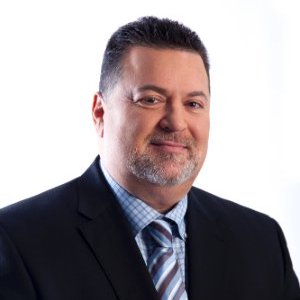 Latest posts by Don Kunkel
(see all)