Dr. Johnny Lau, Specialized Orthopaedic Surgeon
Dr. Johnny Lau
Specialized Orthopaedic Surgeon
AssessMed's ongoing Assessor Spotlight series serves to highlight some of the experienced medical professionals we have working with our Canada-wide teams. We take pride in the care with which we choose our assessors, ensuring they are well-credentialed, have current clinical experience, and are in good standing with the respective regulatory bodies. All of our assessors are committed to offering high quality, unbiased, and evidence-based medical reports that reflect our professional values.
Join AssessMed As An Assessor Today!
Assessor Education & Experience
Dr. Johnny Lau is an award-winning academic specialized orthopaedic surgeon with an abundance of experience treating foot and ankle injuries, training medical students, residents, and fellows in orthopaedic surgery, and authoring decades of research in the field.
Garnering over 20 years of professional experience, Dr. Lau holds a specialist certificate in Orthopaedic Surgery from The Royal College of Physicians and Surgeons of Canada. With a background in biochemistry from the University of Alberta, and a Doctor of Medicine and Master of Science from the University of Toronto, Dr. Lau continues to be engrained in the academic medical community. He is an assistant professor and the Director of the University of Toronto Foot and Ankle program, and the Divisional Clinical Fellowship Coordinator for all orthopaedic surgery fellowships at the University of Toronto.
Dedicated to foot and ankle wellbeing worldwide, Dr. Lau continues to commit to educating and progressing advancements in foot and ankle research while mentoring surgeons internationally and chairing the American Academy of Orthopaedic Surgeons Guideline on the Treatment of Ankle Arthritis Workgroup – an international effort to develop evidence-based guidelines to treat ankle arthritis. He has also been Past President of the Canadian Orthopaedic Foot and Ankle Society, and served on numerous committees for the American and Canadian Orthopedic Foot and Ankle Society.
Dr. Lau has been the Medical Director for the WSIB clinic at UHN – Toronto Western Hospital since 2004 and was recently appointed as a Workplace Safety and Insurance Appeals Tribunal (WSIAT) Assessor. Additionally, he consults on medical legal reports for defense and plaintiff parties, and the CMPA.
Keeping athletes on their toes, he consults for many notable professional sports teams for foot and ankle care, including the Toronto Maple Leafs, the Toronto Raptors, the Toronto Argonauts, the Toronto Football Club, the Toronto Blue Jays, the Canadian Olympic Team, the David L. Macintosh Sports Clinic at the University of Toronto, the NHL players association, the CFL players association, and the NFL players association.
Contact us Regarding Assessors Availability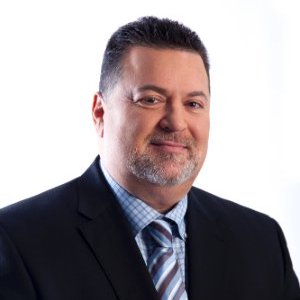 Latest posts by Don Kunkel
(see all)