Dr. Jacqueline Auguste, Orthopaedic Surgeon
Dr. Jacqueline Auguste
Orthopaedic Surgeon
AssessMed's ongoing Assessor Spotlight series serves to highlight some of the experienced medical professionals we have working with our Canada-wide teams. We take pride in the care with which we choose our assessors, ensuring they are well credentialed, have current clinical experience, and are in good standing with the respective regulatory bodies. All of our assessors are committed to offering high quality, unbiased, and evidence-based medical reports that reflect our professional values.
Join AssessMed As An Assessor Today!
Assessor Backgrounds & Experience
Dr. Jacqueline Auguste BSc Pharm, MSA, MS, MBA, FRCSC, graduated from medical school at the University of Calgary in 1996. She completed her orthopaedic surgery residency in Calgary in 2002 with an additional year of sport medicine research in knee meniscal injuries and a 6-month fellowship in orthopaedic trauma.
Following this Dr. Auguste spent three years in post-doctoral fellowships in Toronto with a year in musculoskeletal oncology, a year in lower extremity joint reconstruction and revision surgery, and an additional year in sports medicine and upper extremity orthopaedics through the University of Toronto at Mt. Sinai, Toronto General Hospital and Toronto Western Hospitals.
Dr. Auguste was granted FRSCS by the Royal College Physicians and Surgeons of Canada in 2002 and she obtained her Master of Business Administration from the Keller School of Management in 2016.
Dr. Auguste's practice has been varied—with a subspecialty focus in upper and lower extremity trauma, total joint arthroplasty of knee and hip, bone tumors and metastatic disease as well as sports injuries, and workplace disability.
She has over 12 years of medicolegal assessment experience for both upper and lower extremity injuries, cervical and lumbar injuries, fractures of the axial, and appendicular skeleton as well as workplace disability claims, catastrophic assessment claims, and medicolegal assessments—both Plaintiff and Defense Medical referrals.
Dr. Auguste has been highly rated not only by her peers, having worked in several Greater Toronto Area hospitals over the years, but by her patients, as seen on the popular ratemds.com website.
She enjoys the stringent analysis of orthopaedic complaints and is available, well-spoken and concise in dealing with any medical-legal actions that may arise out of the claims she assesses.
Contact us Regarding Assessors Availability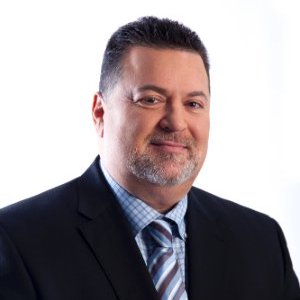 Latest posts by Don Kunkel
(see all)