Doctor Spotlight: Dr. Zohar Waisman, AssessMed's Leading Psychiatrist
Posted on August 17th, 2020 by Don Kunkel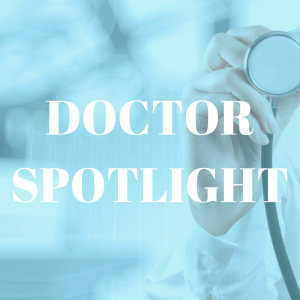 This is the first installment in our Doctor Spotlight series, meant to showcase some of the experienced medical professionals we have working with our clients. We choose our assessors carefully to ensure they possess current clinical and teaching experiences and remain in good standing with the respective regulatory bodies and their colleagues. Our assessors are dedicated to providing high quality, unbiased, and evidence-based medical reports to reflect our professional values.
Dr. Zohar Waisman is a physician and psychiatrist with extensive experience treating a range of mental and emotional disorders including posttraumatic stress disorder, chronic pain, mood disorders, and brain injuries. He is licensed to practice medicine in the Province of Ontario and is a member of the Royal College of Physicians and Surgeons of Canada. His background in objective claimant evaluation for personal injury litigation has distinguished him as an expert in Psychiatry and Forensic Psychiatry at Ontario and Superior Court levels.
Dr. Waisman's Experience
Dr. Waisman has over twenty years of educational and professional experience. He completed his medical degree at McMaster University and his residency training and fellowship at the University of Toronto.
He has since held a number of positions including:
Consultant Forensic Psychiatrist for courts and organizations around the regions of Peel and York, including the Centre for Addictions and Mental Health (CAMH) in Toronto.
Psychiatric Non-Economic Loss Assessor for the Workplace Safety and Insurance Board (WSIB).
Panel Member for various boards including the Ontario Review Board and the Consent and Capacity Board.
Dr. Waisman also currently holds a faculty position as an Assistant Professor of Psychiatry for the Faculty of Medicine at the University of Toronto and is a staff Psychiatrist at the Univerity Health Network. He is an Education Scholar with the Centre for Faculty Development at the Li Ka Shing Building at St. Michael's Hospital.
He maintains a strong, active presence in academic and professional communities. He continues to publish papers on a variety of topics – including defining pain disorders and guidelines for teaching students about psychiatry and related disciplines – and has given presentations throughout Canada and internationally.
Dr. Waisman's Areas of Specialization
Dr. Waisman holds a Specialty Certificate in Psychiatry and is currently the only psychiatrist with two Royal College Subspecialty Certifications in Forensic Psychiatry and Geriatric Psychiatry. Forensic Psychiatrists are trained in assessing individuals for various bodies including the courts in matters involving the interplay between law and mental health, choosing whether to focus on criminal or civil litigation. Geriatric Psychiatry is the branch of psychiatry that deals with cognitive disorders such as dementia and neuropsychiatric disorders.
Dr. Waisman uses his training, experience, and expertise to provide impartial assessments in complex medicolegal issues.
---
Since 1991, AssessMed has assisted organizations by providing objective IME services across Canada. Contact us today to learn about our suite of CARF-accredited offerings.
Stay tuned to our blog for the next installment in our Doctor Spotlight series!
More from AssessMed:

Explore our Medical Specialties page to learn more about the various areas of medicine AssessMed specializes in.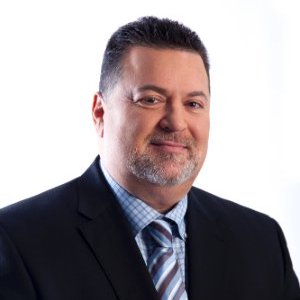 Latest posts by Don Kunkel
(see all)