Assessor Spotlight: Dr. Seyed Hossein Hosseini, MD
Dr. Seyed Hossein Hosseini
Dr. Seyed Hossein Hosseini graduated from medical school as a licensed practitioner in 1995 in Iran. Dr. Hosseini practiced as a General practitioner in Iran from 1995 to 2000 and moved to Canada in 2000. He started his residency at McMaster University in the field of physical medicine and rehabilitation in 2007 and graduated from the physiatry program in 2012.
Join AssessMed As An Assessor Today!
Dr. Hosseini's interest and current outpatient practice is focused on:
Traumatic and Acquired Brain Injury as well as Concussion and Mild Brain Injuries
Musculoskeletal injuries, assessment, and management of patients with physical problems and disabilities
Spasticity Management (due to Post Stroke, Cerebral Palsy, Multiple Sclerosis, Spinal Cord or Brain Injury)
Migraine Headache management
Sports medicine
Assessor Backgrounds & Experience
Dr. Hosseini is an active medical staff member of Hamilton Health Sciences. He is the most responsible physician for the inpatient Acquired Brain Injury Unit (the slow to recover program) from 2012 to 2022. A major part of his practice involves assessment and management of patients with physical problems and disabilities. This includes a large patient population with injuries sustained as a result of motor vehicle or work-related accidents, as well as patients with disorders of neurological origins. Dr. Hosseini's outpatient clinic focuses on musculoskeletal injuries, migraine headaches, spasticity management, and sports medicine.
Contact us Regarding Assessors Availability
Assessor Education
Dr. Seyed Hossein Hosseini is a certified Physiatrist licensed to practice medicine in the Provinces of Ontario and British Columbia. Dr. Hosseini has a fellowship in physical medicine and rehabilitation from the Royal College of Physicians and Surgeons of Canada. He has an unrestricted license to practice from the Ontario and British Columbia Colleges of Physicians and Surgeons. He is an Assistant Clinical Professor in the Faculty of Health Sciences, at McMaster University.
Assessor Awards, Achievements & Accolades
Dr. Hosseini has received awards from McMaster Medical University and has multiple professional affiliations.
Awards:
Jun 2014 Excellence in Post Graduate Teaching award (McMaster Medical University, ON, Canada)
Jun 2011 Out Standing Resident award (McMaster Medical University, ON, Canada)
Professional Affiliations
Canadian Medical Association
Ontario Medical Association
Canadian Academy of Physical Medicine and Rehabilitation
Assessor Spotlight Series
AssessMed's ongoing Assessor Spotlight series serves to highlight some of the experienced medical professionals we have working with our Canada-wide teams. We take pride in the care with which we choose our assessors, ensuring they are well-credentialed, have current clinical experience, and are in good standing with the respective regulatory bodies. All our assessors are committed to offering high quality, unbiased, and evidence-based medical reports that reflect our professional values. Contact us to learn more about our all our Assessors across various locations and specialties or to become an Assessor with AssessMed.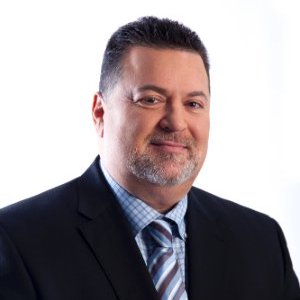 Latest posts by Don Kunkel
(see all)