Assessor Spotlight: Dr. Michael Angel
Dr. Michael Angel
Dr. Michael Angel is a Neurologist licensed to practice medicine in the Province of Ontario, is in good standing with the College of Physicians and Surgeons of Ontario and is a member of the Royal College of Physicians and Surgeons of Canada. Dr. Angel received his medical degree from the University of Toronto in 2000 and completed a residency in Adult Neurology from the University of Toronto in 2005. Dr. Angel completed a one-year fellowship in Clinical Neurology at the University of Toronto in 2006 with Dr. Robert Chen in the field of Movement Disorders and Clinical Neurophysiology.
Join AssessMed As An Assessor Today!
Assessor Backgrounds & Experience
Between the years 2007 and 2012, Dr. Angel was the primary Neurologist at the Toronto Western Hospital Neurosurgery Spine Clinic, where patients from across the province with potential surgical spinal disorders were evaluated clinically. Dr. Angel's role was to determine the presence and extent of neurological dysfunction in complex spine patients in order to prioritize surgical evaluation.
From 2007 to 2019, Dr. Angel was the principal neurologist in the Movement Disorders Electrophysiology Lab, where he assessed patients with complex organic and psychogenic hyperkinetic movement disorders at the Toronto Western Hospital.
Currently, Dr. Angel holds an academic rank of Lecturer at the University of Toronto, Division of Neurology. His clinical practice is based out of William Osler Health Systems, where he has been a full-time Active Staff since 2007. Dr. Angel manages a large adult general neurology clinic, a neuromuscular clinic and provides on-call neurology service within the William Osler Health System corporation.
Contact us Regarding Assessors Availability
Assessor Education
Dr. Angel holds a Ph.D. in Spinal Cord Physiology and has published extensively on the organization of spinal reflexes in the control of locomotion and genitourinary function. He is certified to perform electrodiagnostic evaluation (EMG and nerve conduction studies). Dr. Angel is an active member of the American Academy of Neurology, the Ontario Medical Association and Canadian Medical Association.
Assessor Awards, Achievements & Accolades
Dr Angel has been the recipient of teaching awards for Undergraduate Medical Education in 2018 and 2021 at the University of Toronto.
Assessor Spotlight Series
AssessMed's ongoing Assessor Spotlight series serves to highlight some of the experienced medical professionals we have working with our Canada-wide teams. We take pride in the care with which we choose our assessors, ensuring they are well-credentialed, have current clinical experience, and are in good standing with the respective regulatory bodies. All our assessors are committed to offering high-quality, unbiased, and evidence-based medical reports that reflect our professional values.
Contact us to learn more about all our Assessors across various locations and specialties or to become an Assessor with AssessMed.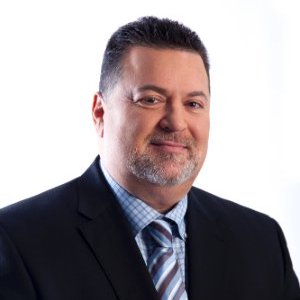 Latest posts by Don Kunkel
(see all)